We just didn't realize how bad it would be.
The Flood of 2010 on May 1-2 is still on the radar of many Nashville families because they are still waiting.....
The lucky ones are waiting on the final signatures of the contractors who have by now, finished re-constructing and/or refurbishing their homes.
The unlucky ones are still waiting for places to live and regroup.
The lucky ones are going back to work.
The unlucky ones are waiting for their place of business to be reopened or relocated back to the area where the commute is within a fair distance and the monthly gas bill can resume more reasonable percentages of the weekly budget.
We are all waiting for OpryMills Mall to re-open, The Grand Ole Opry to start hosting our stars again, and the Nashville Symphony has lost it's home in the Schermerhorn until at least January 2011.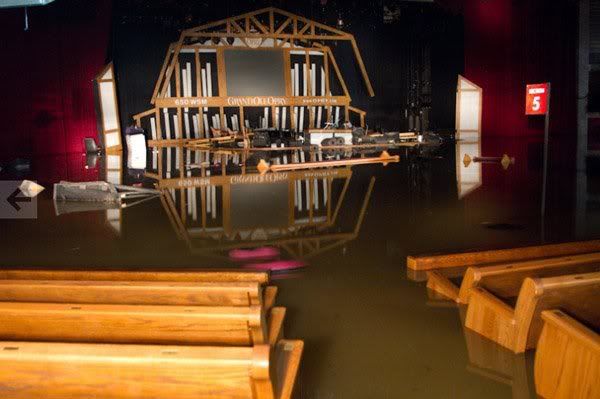 I was actually planning to participate in a community effort called the Great Day of Service which had to be changed to the Great Day of Swimming. I have seen that much water in Houston before.... in the form of Hurricane Rita. The flood that Nashville experienced was one of the greatest natural disasters not caused by a hurricane in at least the recent history of this great city.
As a Texan by heart and Tennessean by choice, I believe that whoever chose the motto "The Volunteer State" for this small but hearty piece of land, knew what he was doing. The Great Day of Service turned into the Great Quarter of Service as things are continuing to be done for those who are still doing without for one reason or another. The clean up is not done. It is an ongoing process.... and so, Tennesseans everywhere are out and about helping their families... but not only their families. They are helping friends, neighbors, local businesses, strangers even. They are organizing, laboring, calling, providing, and still showing up in droves to help out the city that everyone loves. Nashville is giving back to its own... and its own is so thankful.
I am proud to live in this city. It is more of a blessing than I ever expected when I chose to leave Texas 8 years ago. Thank you to those who have helped recreate and restore the city to be a place to be proud of. It is in this journey that you have made me even prouder to have chosen Tennessee as my home away from home.